Boatscribe is a boat rental comparison platform that helps travelers and sailors worldwide to compare and choose yacht charter offers from multiple agencies at once.
We see the future where boat rental prices are transparent and yacht charters are as clear as renting a car, booking a hotel or purchasing airline tickets. Boatscribe makes life easier for holiday bookers when it comes to chartering yachts. You can view and select offers from multiple charter agencies and fleet operators on a single boat page.
We compare prices and boats, show you the options, and then direct you to the official websites of agencies and charter companies to book your yacht. The prices you see are final — no hidden fees, no fun stuff.
Whether you are looking for boats on popular online aggregators or trusting professional agents, we cooperate with all authorized yacht charter agencies.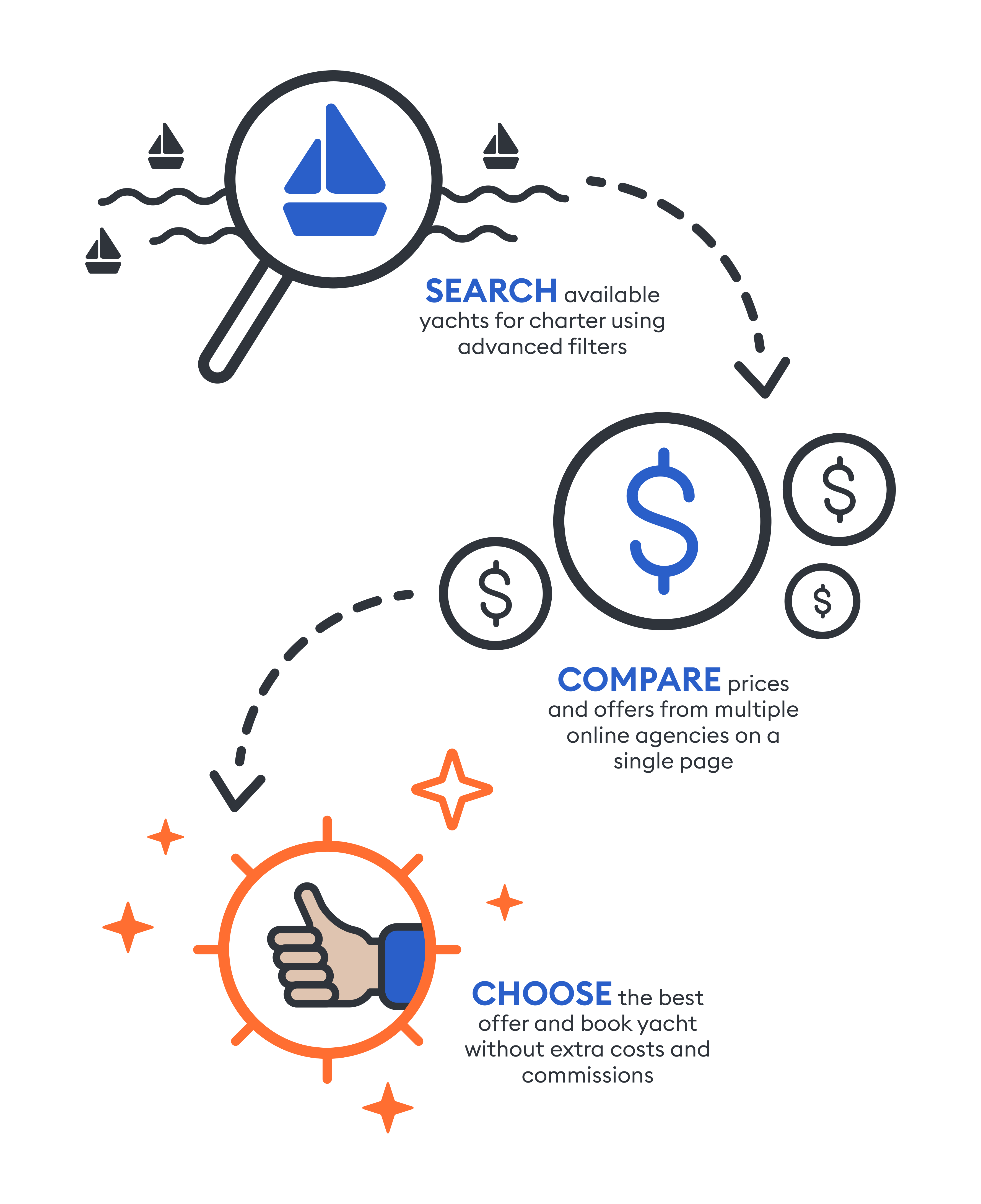 Who we are?
We are a yacht charter comparison website, not a boat rental agency.
Our mission is to drive the global transition to a modern and affordable yachting experience.
Yachting is freedom. Therefore, planning and booking your yacht vacation should be simple and easy.
We know you are looking for the best prices, truthful boat info, maximum flexibility and perfect service to find the right yacht for you. That's why we always work hard and use all the innovative potential to make our yacht charter price comparison useful, simple and fast.
In cooperation with an experienced development team from Solar Digital, we provide easy integration of trusted yacht charter agencies and companies, update real-time prices and provide all available information about the yachts you are planning to charter.
Founders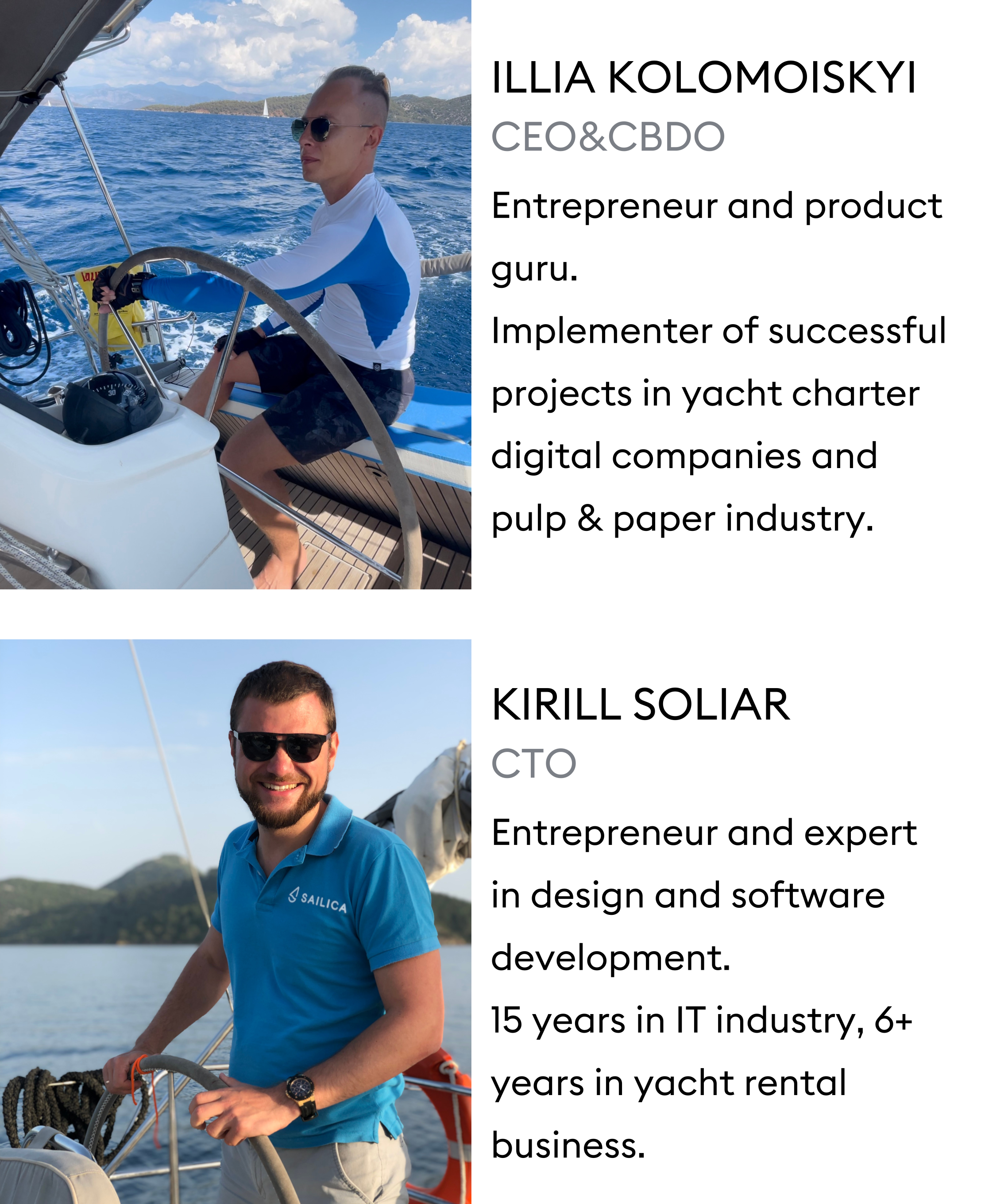 Why can we quickly find and compare prices for flights, hotels, or even travel experiences (excursions, tours, museum tickets), but not for a yacht charter? — This is exactly the question that one of the Boatscribe founders ILLIA K. asked himself when he started his journey in the yachting industry and met thousands of clients who waste a lot of time looking for a yacht charter for a vacation or a special event. They had to visit multiple different sites searching for the best offer. And there was no guarantee to catch it because of the hundreds of existing yacht booking services.
The growth of the online yacht booking share has made this idea not just a possibility, but a necessity. The project was supported by Kirill S., co-founder of the sailica.com yacht rental service and it was decided to create a new product for the global market without bookings and transactions steps.
The combination of over 10 years of total experience in the yachting industry, the skills of starting and developing companies and projects, and professional development team has allowed us to create Boatscribe — the easy way to compare yacht charters worldwide in one place.